Quick And Dirty Offensively Fun Game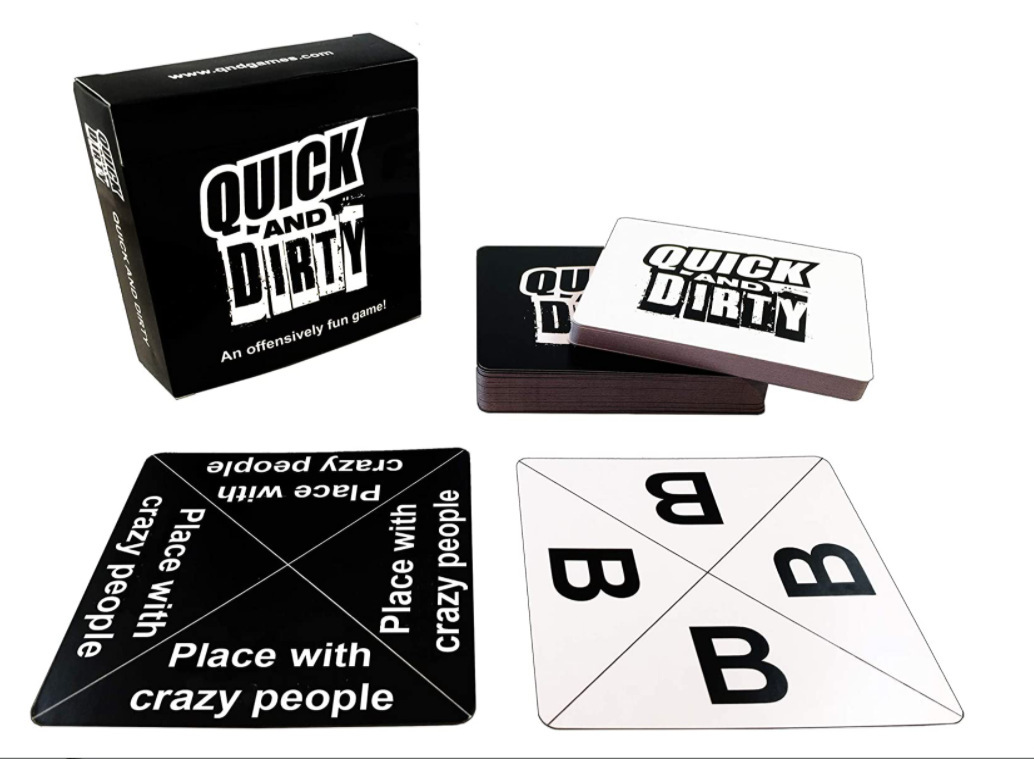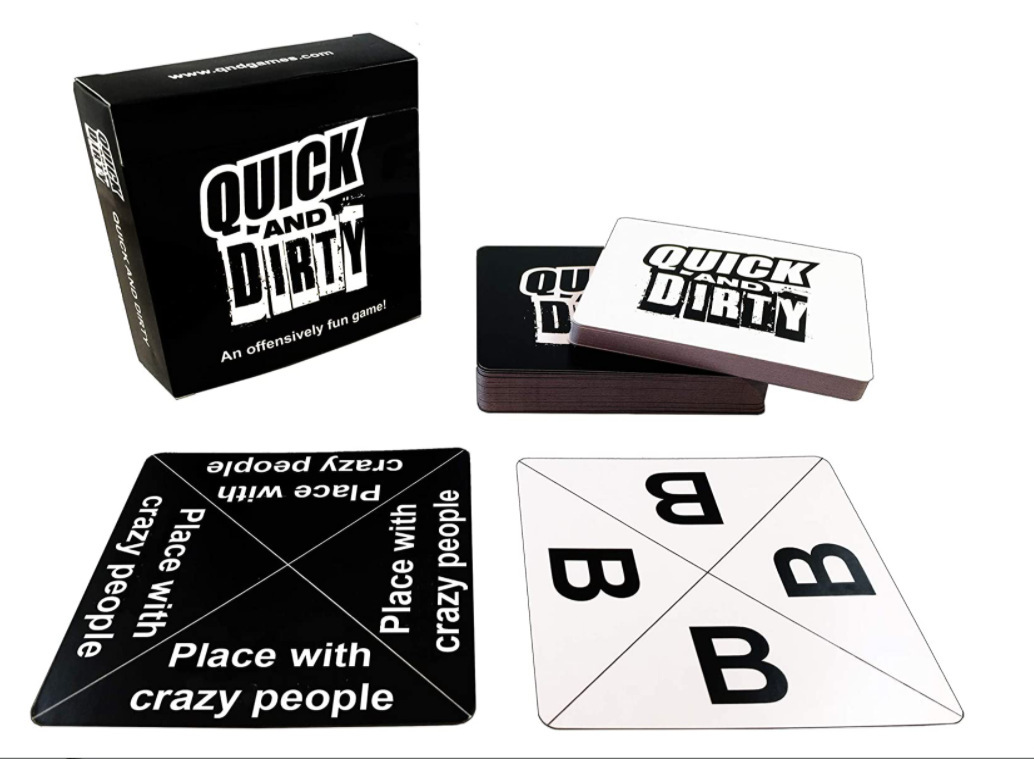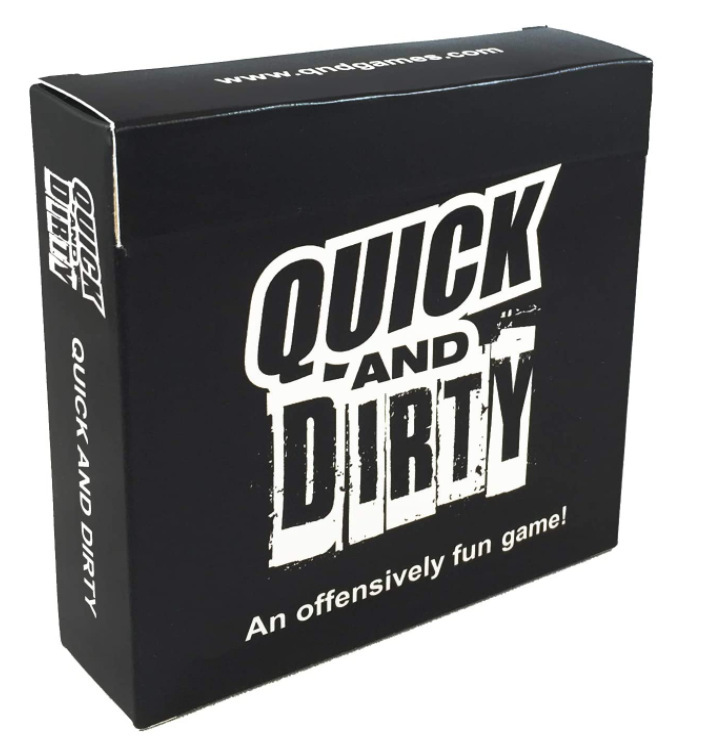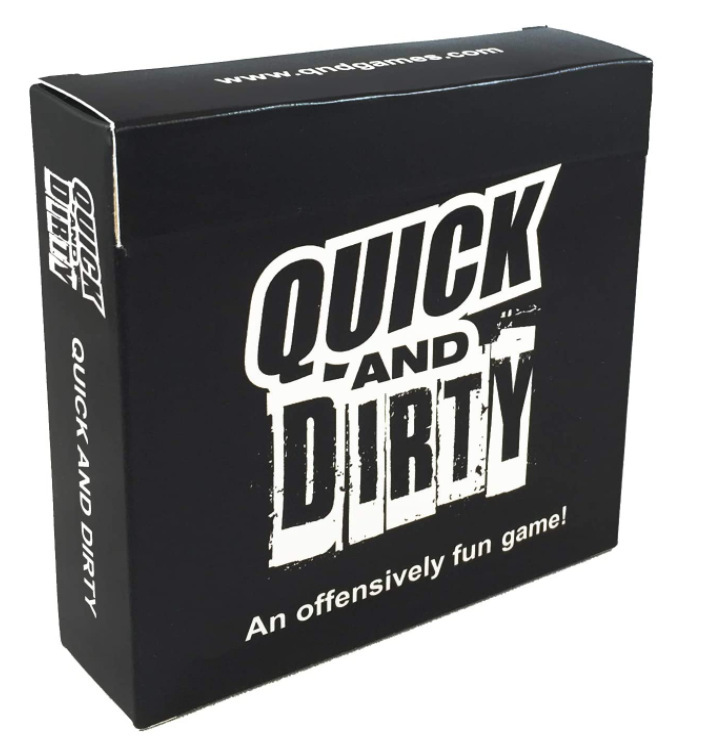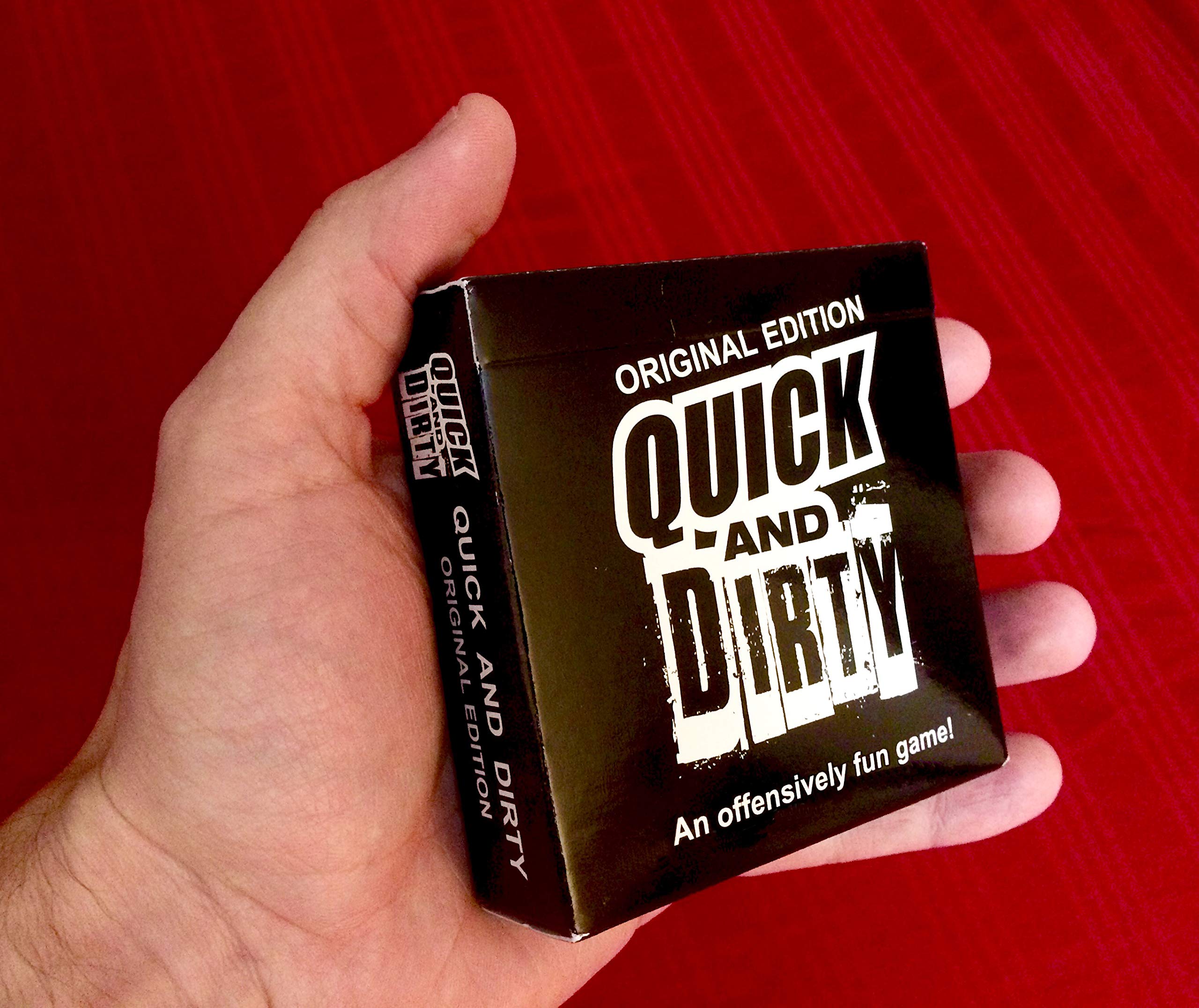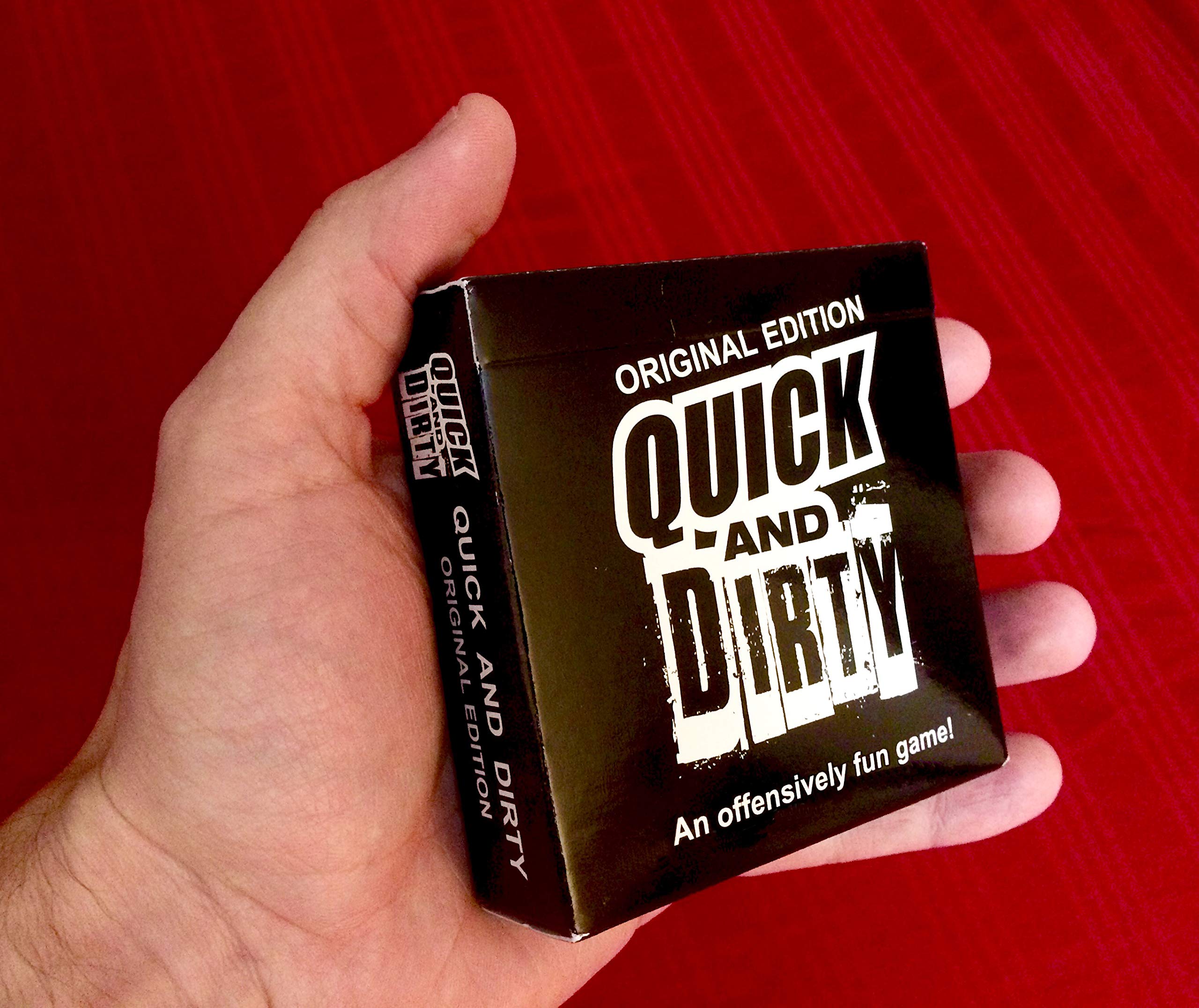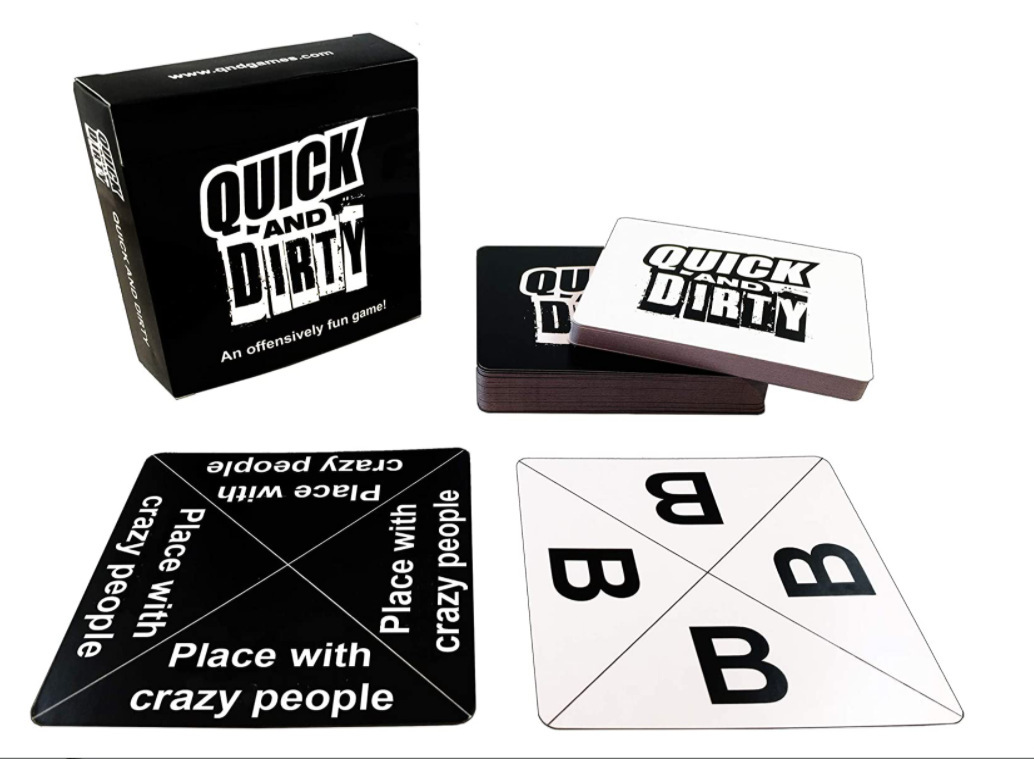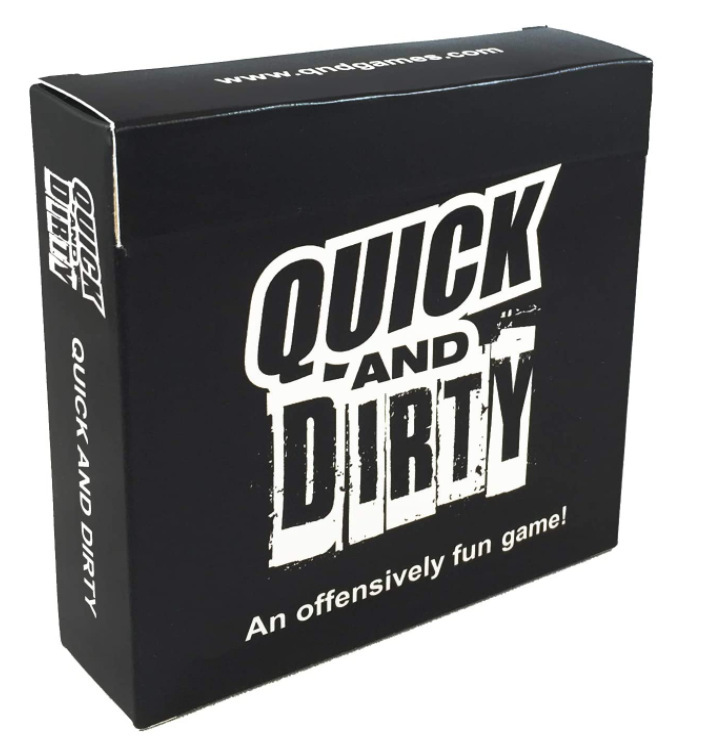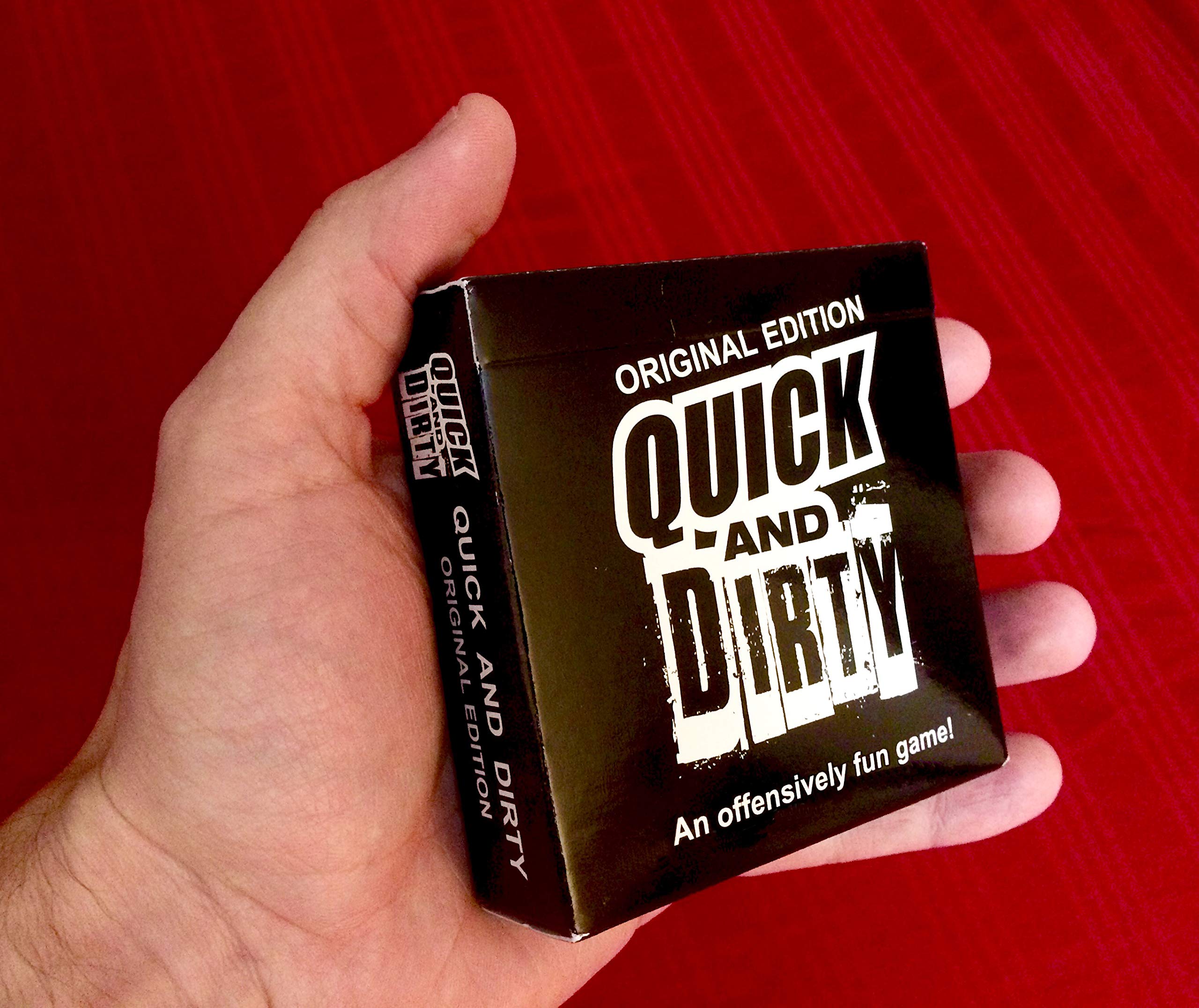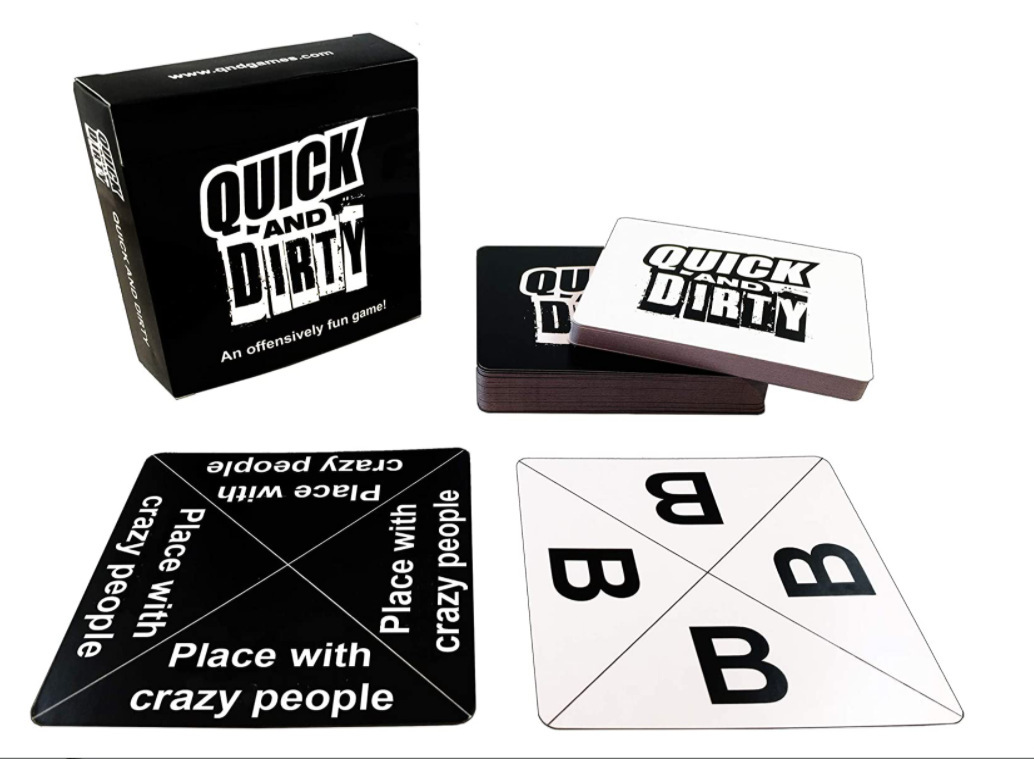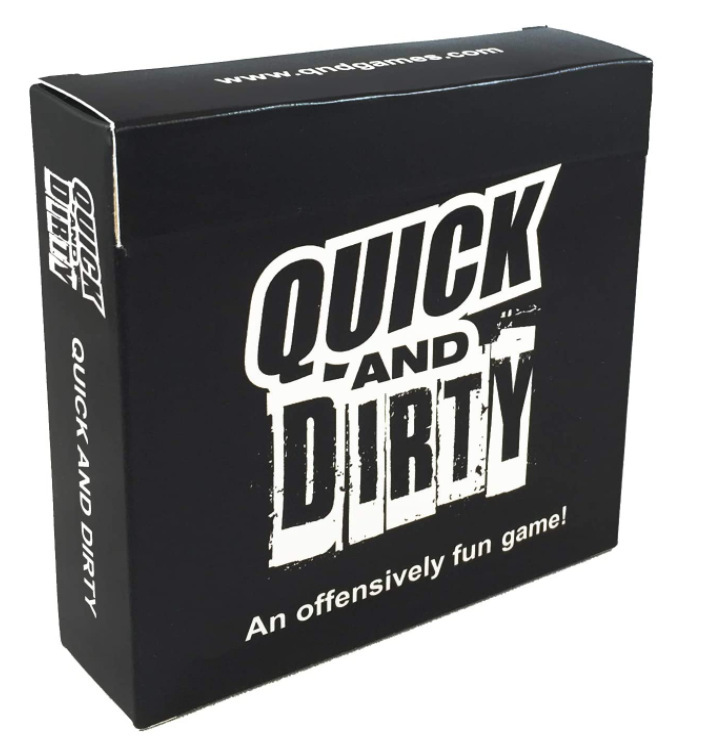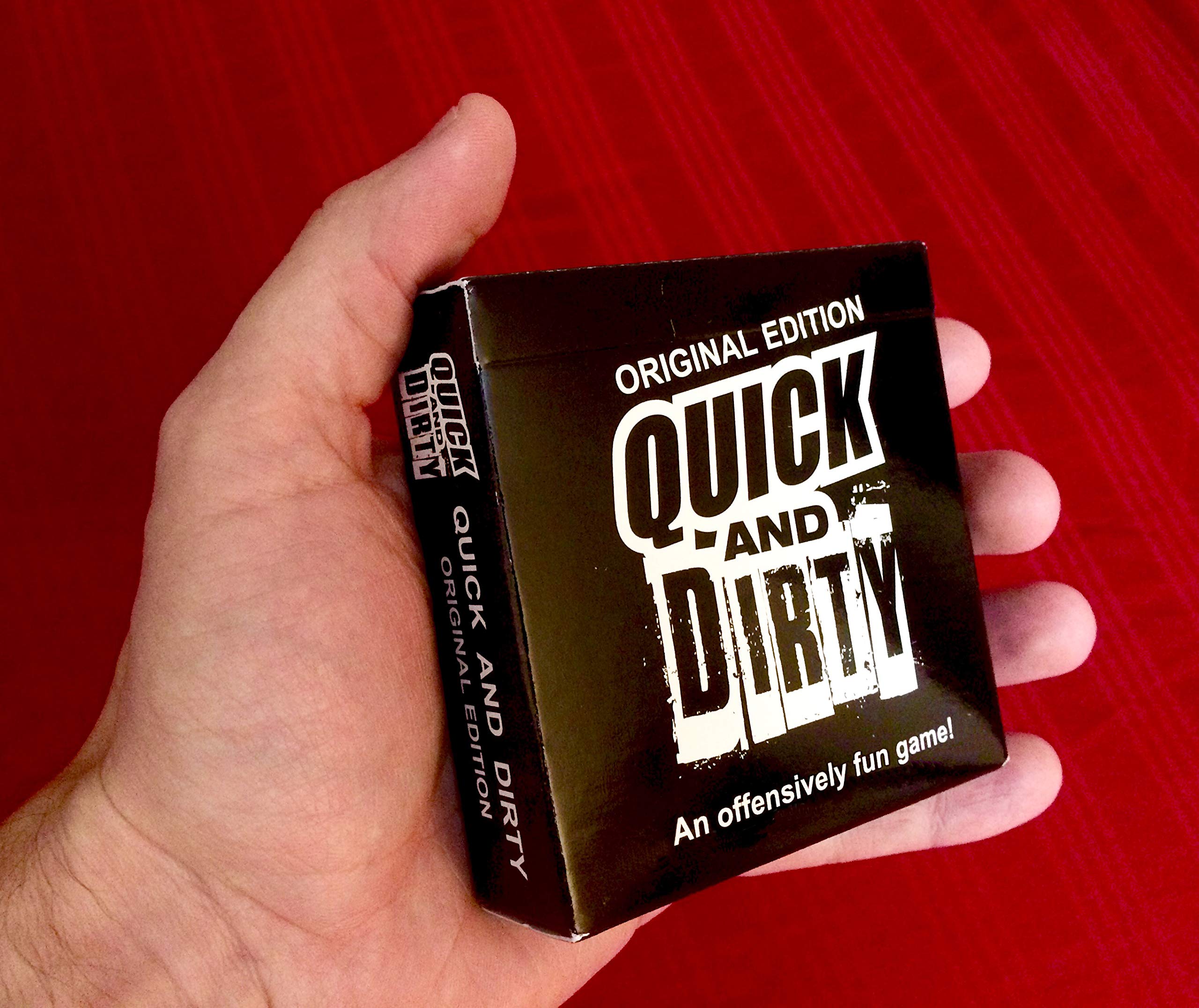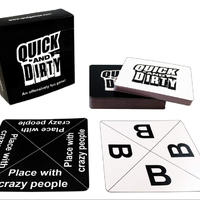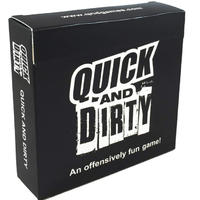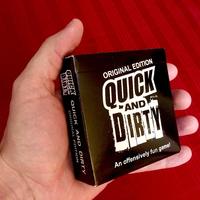 Product Detail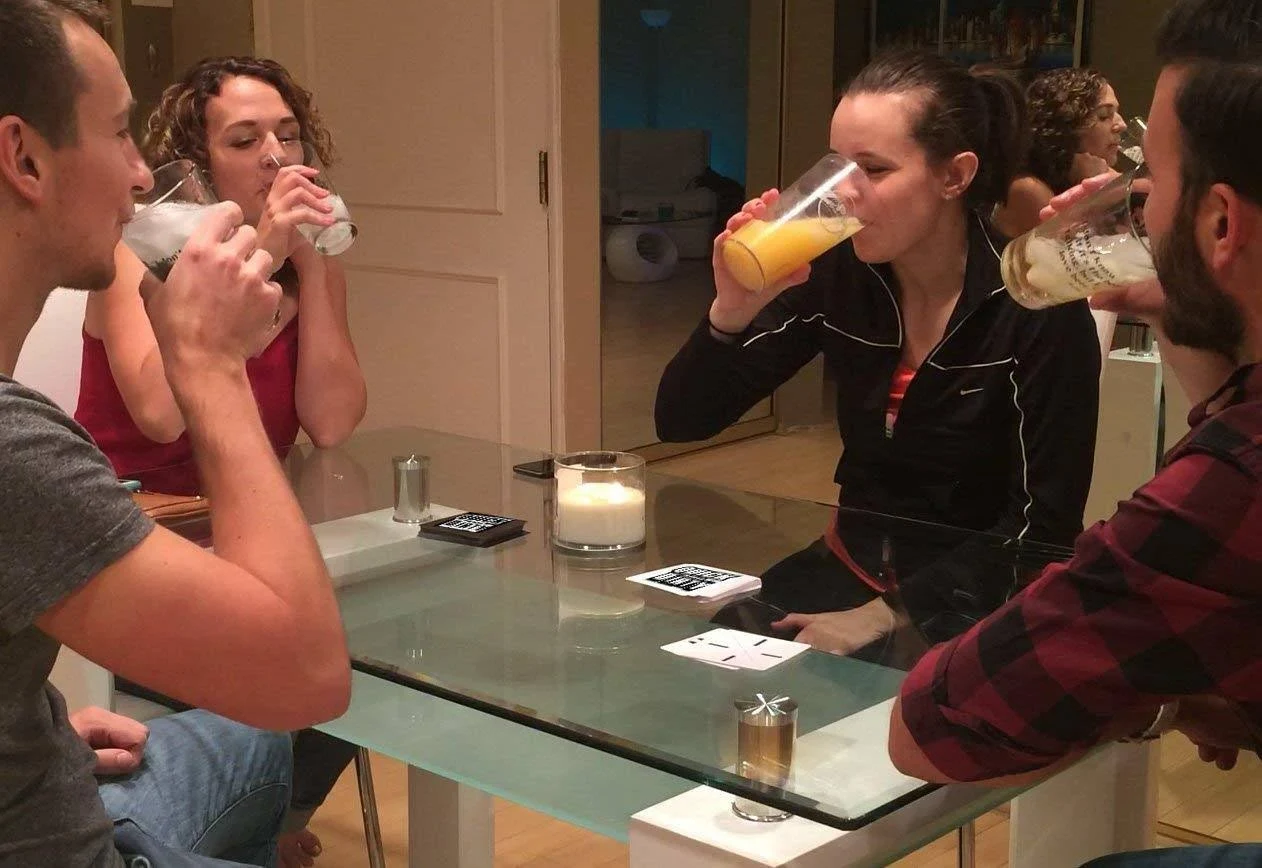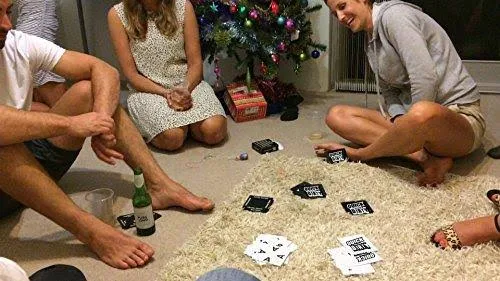 FAST, FUN, COMEDY GAME – Rewards quick wits and dirty minds! Great for game nights, social events, etc
EASY TO START – Learn to play in 10 seconds, simple rules anyone can understand!
VERY PORTABLE – 70 card deck small enough for your pocket provides 1,000+ unique rounds
GREAT FOR GROUPS – Interact and learn about your friends, great icebreaker for groups!
EXPANDABLE - Combine with other editions for even more laughs!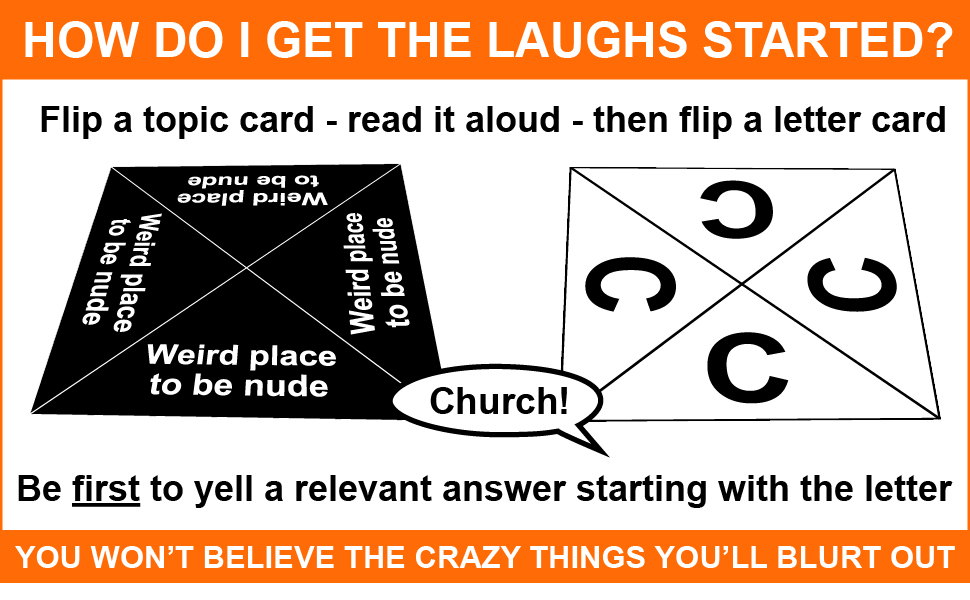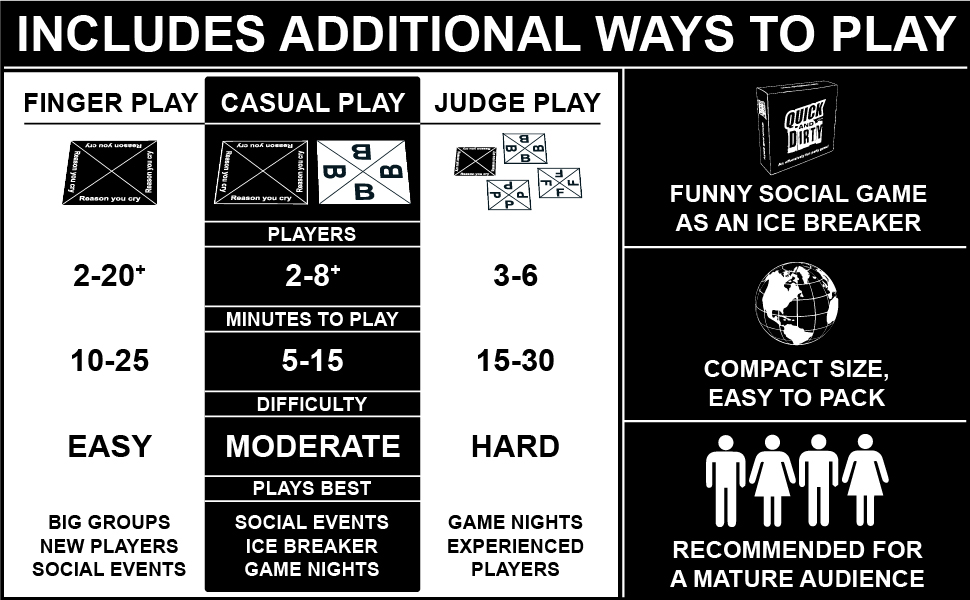 Contents:

70 cards (42 topic, 24 letter) in a compact box, good for over 1,000 unique round combination!
Cards are 3.5 inch x 3.5 inch in size (roughly the size of a coaster), and come in a pocket size box 3.5 inch x 3.5 inch x 1.2 inch.
While there are no swear words or explicit content in the game, many topics are crude, rude, and designed for an adult audience. The answers you shout may be even more offensive! Use your discretion when choosing to play Quick And Dirty: Black Original Edition.
we suggest not playing around children or in a professional work environment.

Quick And Dirty Overview

Occation Quick And Dirty is a series of fast, fun, party games. They range from crude/mature to family-friendly in content.
Style The Black Original Edition is intended for a mature audience and contains crude and crazy content. Recommended for a mature audience.
Difficulty&Player Quick And Dirty contains 3 different ways to play, with difficulty levels of easy, moderate, and hard. It supports 2 to 20+ players.