Rose Toy Instructions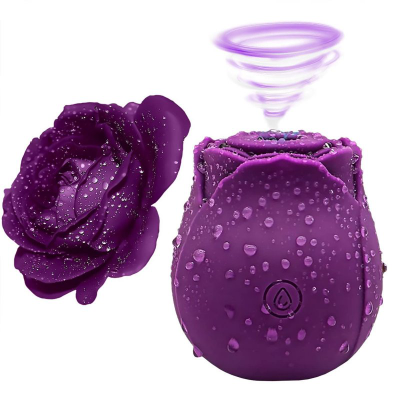 Specification
Size:59*59*66 mm
Weight: 1.0 ounces
Material: FDA silicone, ABS
Function: 10 frequencies
Battery:3.7VLi-ionbattery,magnetic charging
Charging/Usingtime:75mins/90mins
Power Source: Rechargeable
Type: Clitoral Suction
Waterproof Level: IPX6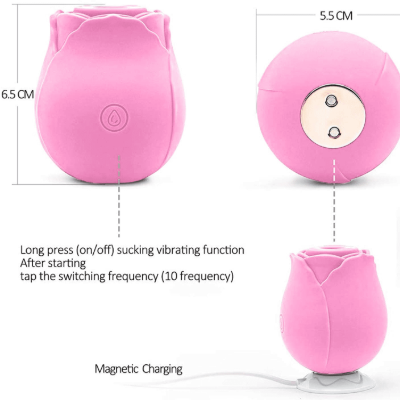 Direction of Charge
Insert the USB end of the power cable into the USB sort,connecting magnetic charging.
If the LED lights flicker, then it indicates that the product is charging, when it is fully charged, the light will stop flickering.
Please DO NOT use the product while charging.
Each charging lasts for about 75mins, please remember to shut down the Charger after full charged.
Please use the original power cable only.
Cleaning & Storage
The lifespan of the product will be greatly increased with proper maintenance and care.
Please clean the rose toy before use it. Wash the silicone part with water and anti-bacterial soap, rinse with clean water and pat it dry with a lint-free towel. Alcohol containing, petrol or acetone is not acceptable.
The room for storage of rose toy should be cool, dry, dust-free and well ventilated. Avoid direct sunlight and do not expose it to high temperatures.